Choose from a variety of commercial packages for your local small business or office. Home Net Internet service is required to take advantage of digital phone service.
Office Voice †‡
Office Voice Unlimited
$35.00 per month
Fax/Lobby Line
$18.50 per month
Auto Attendant (Includes Unlimited line)
$50.00 per month
Activation
$22.00
Integrated Voice †‡
Trunk Rate (all outbound)
$13.95 per month ($.03/minute)
Trunk Rate (outbound domestic ltd.)
$19.50 per month ($.03/minute)
DID (ratio 10:1)
$0.30 per minute (over billed at $0.70/minute)
Activation Fee (per Trunk)
$22.00
Hosted Voice †‡
Unlimited Seat
$13.50 per month
Extension Only
$12.00 per month
Call Path (5,000 minutes outbound, pooled)
$16.50 per month
Fax/Lobby Line (Incl. 200 minutes, then $.03/min)
$16.50 per month
Music on Hold (per location)
$5.75 per month
Instant Call Group
$6.00 per month
Auto Attendant (includes call path)
$39.95 per month
Activation (per line/seat)
$22.00
Other Items †‡
Toll free (business only)
$6.00 per month ($.065/minute)
Account Codes
$6.00 per month
Per Call Charges †‡
Operator Assisted
$3.75 per month
Directory Assisted
$1.25 per month
Taxes included. Pricing and content subject to change. Where service is available. Equipment conditions may apply. † Additional surcharges and fees for international or 411 calls may apply. ‡ An additional charge and franchise fee apply to Maxatawny Township customers.

Additional fees and surcharges are not included. International phone calls will be billed at market rate, plus fifteen percent, based upon a schedule of rates, which will be kept on file in the Borough's administrative office.
Traditional Telephone Service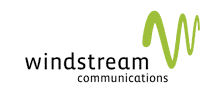 For traditional telephone service, contact Windstream Communications at 1-800-880-4570.